---
Rowe Elementary PTO Races
Race Info
June 6, 2020
Half Mile fun dance at 8:30 a.m. and 5K Race at 9:30 a.m.
Benefits Rowe Elementary PTO for student activities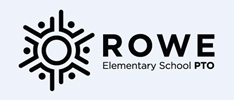 JJoin us Saturday, June 1, for the Rowe PTO 5K and Superhero Dance Half Mile. This fun event is a fundraiser for the Rowe Elementary PTO to support the new learning garden, student enrichment activities, field trips, and more.The 5K race takes a scenic course through the school's tree-lined neighborhood, including a portion of trail running on Portland Trails, and is open to all ages (as long as they can finish 5K!). Warm up before the race with a free half-mile run/dance party through neighborhood streets – where kids and adults alike are encouraged to don their favorite superhero costumes!
Half Mile fun dance through neighborhood streets!
Prizes
5K top male and female finishers, top male and female finishers who are Portland Public School staff members, and top boy and girl finishers in each grade.
Every finisher gets a Betty ReeZ Whoopie Pie!
Entry Fee
Preregistration - Half Mile Free; 5K $20.00 per adult, $15.00 for Portland Public School Staff, and $10.00 for ages 12 and under before May 30th. There will be a $2.75 processing fee per runner added at check out.
Register for 5K race before May 20th to receive a T-Shirt. For Half Mile runners T-Shirts are available for $10.00.
Day of race registration 7:30 - 8:15 a.m. - 5K adult $25.00, 12 and under $15.00
Race Policy
If race is canceled due to extreme weather conditions, there will be no make-up date and no refunds.
---