---
No Child Wet Behind Race at Minot Community Park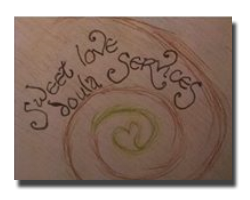 One in three mother in America struggles to provide their babies with clean diapers. Unfortunately there is very little help or public resources to alleviate this problem. Food assistance programs do not extend to diaper purchases, most licensed daycare facilities require disposable diapers, and most laundromats do not allow cloth diapers to be washed there due to sanitary concerns. This can lead to babies kept in dirty diapers for extended periods of time, causing both physical and emotional suffering for so many little ones.
Womb to Earth Doula Services and Sweet Love Doula Services has partnered with Trinity Jubliee diaper bank to raise awareness for these babies and families. All diapers and a portion of proceeds will benefit this amazing organization.
Race Info
No Child Wet Behind 5K
Saturday, May 21, 2016 9:00 a.m.
Minot Community Park
Race Results
To see race results Click Here
Entry Fee
Pre-registration 5K Run/Walk - $25.00 per person
Pre-registration 1 mile Run/Walk - $5.00 per person
Race Policy
If race is canceled due to extreme weather conditions, there will be no make-up date and no refunds.
Packet Pick-up
There will be a packet and swag bag pick up the night before and the morning of the race. More details will follow.
Location
Minot Memorial Park is located right behind Minot Consolidated School (Shaw Hill Rd.) off Rt. 119 in Minot.
More Information
There will be a special raffle for people who bring in a case of diapers!
Race begins at 9 A.M. and will be followed by fun family activities, raffles, food, and vendors.
---